Prevent More Serious Oral Health Conditions From Developing
Routine dental cleanings by a pediatric hygienist are important for long-term oral and systemic health. Our team meticulously inspects and cleans all teeth surfaces, including the hard-to-reach areas in the mouth that children are prone to miss when brushing on their own. In addition, we believe that the education our team provides during visits helps to reinforce healthy oral hygiene habits at home.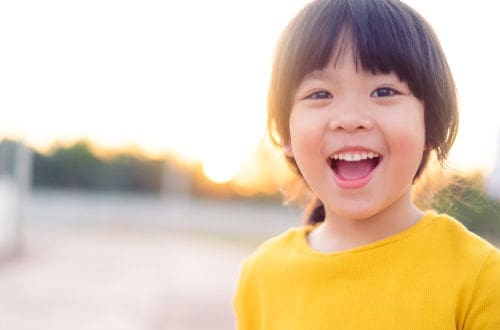 What Is Pediatric Dental Prophylaxis?
Dental prophylaxis is a preventative technique that involves removing plaque, stains, and calculus from the teeth and gums. Professionals recommend it for all children (and adults) to maintain good oral health and prevent cavities, gum disease, and bad breath. 
Pediatric dental cleaning involves:-
A thorough examination of the teeth, cheeks, tongue, gums, and lips for any sign of infection

Gentle scaling and polishing of the teeth to remove plaque and tartar buildup, including in hard-to-reach areas

Oral hygiene instructions are given to the child to ensure they brush and floss correctly
Some pediatric dental prophylaxis also includes sealant application. This treatment covers the grooves and pits on the chewing surfaces of the molars and premolars, reducing the risk of cavities. We can discuss this option with you separately and whether it is appropriate for your child. 
Why Does Pediatric Dental Prophylaxis Matter?
Pediatric dental prophylaxis helps children in several ways. First, it reduces the risk of gum disease and tooth decay, two of the most common children's oral health issues. According to the Centers for Disease Control and Prevention (CDC), about 20% of children aged 5 to 11 years have at least one untreated decayed tooth. These can cause discomfort, leading to tooth loss and difficulty eating and speaking. 
Second, pediatric dental prophylaxis helps detect dental problems early before they potentially become more severe and costly. For instance, filling a small cavity quickly can prevent it from growing and requiring more extensive treatment or extraction. 
Lastly, pediatric dental prophylaxis helps to build a positive relationship between the dentist and the child. It reduces fear and anxiety and increases children's willingness to go to the dentist as they grow up.
How Often Should Children Go For Pediatric Dental Prophylaxis?
The American Academy of Pediatric Dentistry (AAPD) recommends that children have their first dental visit by their first birthday or within six months after their first tooth erupts. Following that, they should consider regular dental checkups at least every six months, or as we advise. Children with a history of gum disease, cavities, poor oral health habits, or high-sugar diets may need to visit the dentist more often. 
Stress-Free Pediatric Dental Prophylaxis In Newton, MA
We would like to invite you to contact our team to discuss preventative oral care for your child with Dr Matt at Waban Dental Group. 
You can use our online booking system to schedule your consultation or call directly at (617) 527-6061 to make an appointment.