Proudly serving Newton MA and surrounding towns.
Create your ideal smile with dental veneers. Many patients choose dental veneers to correct several dental imperfections. For example, severely discolored teeth, misshapen teeth, misalignments, and tooth gaps. Dental veneers are a great cosmetic dental procedure to correct these issues. 
Learn more about dental veneers and contact Waban Dental Group today!
Dental Veneers
A dental veneer is a very thin laminate cover for your tooth. It is permanently bonded to the enamel of your existing tooth. They are very durable, designed to allow you to safely chew all the foods. Likewise, they are stain-resistant, so your smile will stay white. 
There are two types of dental veneers. Composite dental veneers are made of sturdy, affordable plastic material. However, they can stain easily. Porcelain veneers cost a bit more, but they are stain-resistant and more durable than composite veneers. For this reason, most of our patients choose porcelain veneers.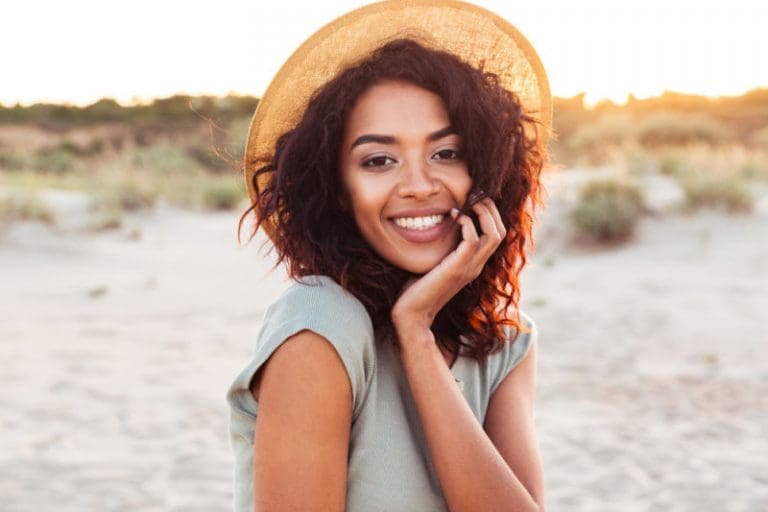 How Are Dental Veneers Applied?
There is a two-step process for getting dental veneers. On your first visit, the dentist will take impressions of your mouth after removing some enamel. These will be sent off to a lab. The lab will create a set of custom veneers just for you. A temporary veneer is attached to the tooth for the time being.
When the lab sends your custom veneers back, the dentist will schedule your second appointment. The temporary veneer is removed and replaced with the custom veneer.
When Are Dental Veneers Recommended?
Misshapen, chipped, and deeply discolored teeth are all easily corrected with dental veneers. Teeth gaps and mild misalignment can also be corrected with veneers. Dental veneers can be used for one tooth or more.
Dental Veneers Maintenance
Maintaining dental veneers require brushing and flossing. This prevents many dental issues such as decay and gum disease. It is important to avoid biting on hard foods and candy as this can damage your veneer. Dental veneers are very sturdy, but they can still chip or crack. If you damage a veneer, contact your dentist right away. The underlying tooth can be affected by bacteria.
Contact Us Today
Our team will examine your current oral health and determine if veneers can be recommended. Schedule a consultation to learn if dental veneers are right for your smile. Waban Dental Group is accepting new patients and has Saturday appointments available. Additionally, our team is well-educated and trained to assist patients and their unique smiles. We look forward to meeting you!