Proudly serving Newton MA and surrounding towns.
Orthodontic emergencies affect children, teens, and adults alike. Some are preventable, others aren't.
How to Prepare for an Orthodontic Emergency
Always read through the instructional brochures you're provided
Do not eat hard or crunchy foods
Keep orthodontic wax on hand
Wear a mouthguard if you're involved in athletic activities
Keep your orthodontic appointments so that everything is monitored carefully
Check your mouth for broken or loose appliances each day
Always keep your last set of alignment trays nearby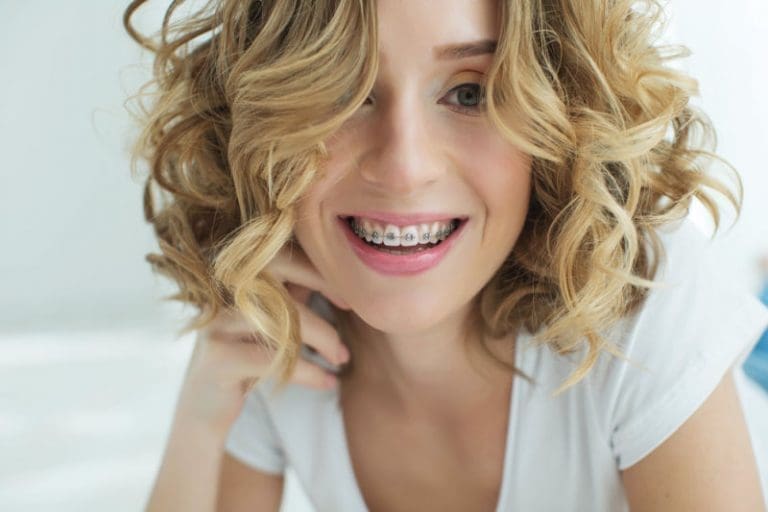 Wire Poking Lip or Cheek
The ends of orthodontic wires are usually short and sometimes curved, to prevent puncturing your cheek or gums in the back of your mouth. But if the wire slips, a bracket breaks off, or you get home and you're in pain, you might need to address the area before you can get into the dentist's office by trimming the end with nail clippers, applying pressure with a pencil eraser to bend the end, or placing orthodontic wax over it.
Sores on Inside of Mouth
It can take a couple of weeks in braces before your mouth "gets used to" having metal appliances on your teeth. Although the mucosal lining of your lips and cheeks will gradually start to get accustomed to the rougher surfaces, the first several days might include some irritation or sores.
Take a small pinch of orthodontic wax and mold it over the area where there's the most irritation. Although you really want to try to build up a sort of callous inside of your mouth, open wounds or constant irritation shouldn't be ignored. Use the wax as needed and get your dentist to check the area during your next appointment.
Broken Bracket
Occasionally orthodontic brackets can detach from the tooth. Usually it's because you bite into something too hard or sticky and the bond is broken. Or perhaps you drink acidic beverages and it etched away at the cement. Other times there may seem like there's no rhyme or reason for the bracket to come loose, it just does.
Avoid biting or chewing in that part of your mouth. If the bracket is bothering you, you might be able to remove it on your own by gently loosening the band that holds it in place. Otherwise you'll need to see the orthodontist to have it removed and reattached.
Not all broken brackets require emergency same-day treatment. More than likely your orthodontic provider will talk you through the next steps to take, then book you for an appointment at your earliest convenience.
Broken Alignment Tray
If your aligner is only slightly altered, it might be safe to continue wearing it. However, major cracks or breaks in an orthodontic tray can lead to major soft tissue injuries. Contact your dental provider to find out if they recommend wearing the aligner or whether it's best to move forward or back in your treatment series to minimize complications. Don't make the decision on your own; instead, talk to a professional. The last thing you want to do is experience unwanted side effects from improper tooth movement strategies.
Lost Aligner
Removable orthodontic aligners are easily misplaced if you set them to the side at a restaurant or school cafeteria. Depending on where you're at in the midst of your treatment, your provider will recommend that you either go back to wearing the previous aligner, move to the next one in the series, or order a replacement.
It's important that you don't go without an aligner for very long, as it can lead to relapse in tooth movement and long-term changes in your treatment. Similarly, you don't want to jump ahead to the next one too quickly for the same reasons. Call your dentist's office for advice on what to do.
Warped or Broken Retainer
Heat from a car or tap water can cause permanent warping in acrylic or other type of orthodontic prosthesis. Once it's warped, you won't be able to wear it.
Or maybe you dropped your appliance and it cracked. Do not attempt to glue or repair it on your own, as it can lead to additional damage.
Instead, call your provider. Some types of appliances can be repaired, but in most situations it's best to have them replaced altogether. If your office utilizes 3D scanning and imaging, you may not even have to go into the office for them to order a replacement.
In Pain? Call Now
Orthodontic emergencies are best managed by your provider, whether it be your family dentist or an orthodontist. But you can also call on the assistance of any trustworthy dental provider if you're in pain and need after-hours care.
If you're experiencing an orthodontic emergency like broken braces or problems with a wire, contact our office for a same day appointment